A version of this article was previously published in the Journal of mHealth.
It is no secret that Pharma (still) has a major diversity problem. Not only on their own senior leadership teams but also in their clinical trials. Despite accounting for more than 40% of the US population, ethnic minority groups reportedly only account for 5–10% of clinical trial populations.

We know from real-world evidence that drug efficacy and safety can differ based on age, sex, race, and ethnicity; these discrepancies may jeopardize treatment outcomes in undertested groups. Earlier this year, the US Food and Drug Administration urged drugmakers to submit Race and Ethnicity Diversity Plans when designing their studies as a means to include more underrepresented minority populations. This is a good start but is not enough to solve this problem on its own.
Barriers to minority populations participating in clinical studies include mistrust in the scientific community, language barriers, cultural or religious factors, poor health literacy, and limited access to trial sites. Many clinical trials are struggling to recruit diverse participants, particularly from rural or remote areas far from large academic hospitals. Even in urban centers, not everyone drives or has the flexibility to take time off work to participate in clinical trials. This dilemma disproportionally affects lower-income earners and caregivers, where ethnic minorities, women, and older people are overrepresented.
Digital technologies represent a potential mechanism to bridge this gap, and it is time for investigators and study sponsors to get on board.
Decentralized and virtual trials
Virtual and decentralized clinical trials are showing great potential when it comes to improving diversity. Using this study design can help reach participants residing in remote and rural communities, as well as those unable to regularly visit a central study site. By nature, these trials remove the need for participants to travel or take time off work, something that is not always possible for participants with lower socioeconomic status, health issues preventing traveling, or just busy schedules.
Further, virtual and decentralized trials facilitate recruitment in underserved areas that traditionally lack access to study sites. This means that often-overlooked populations such as ethnic minorities have a lower barrier to participation. Virtual trials can also overcome language barriers and other communication issues common in traditional clinical trials.
Telemedicine and chat-based communication tools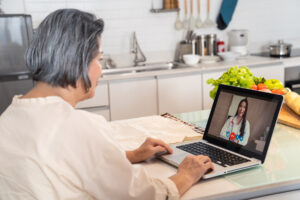 In theory, better access to, and more frequent communication with, study investigators via on-demand video/phone calls and text message/chat tools should improve engagement, consequently helping with clinical trial participant retention. Video- or chat-based communication can also help overcome language barriers via subtitling or translation features. This directly enables participants from diverse backgrounds to participate more easily.
Further, pre-scheduled video calls, preceded by automated text or email reminders, should be considered both for remote and traditional clinical trials to help ensure compliance and proactively address any concerns from the patients.
Mobile health technologies and remote monitoring
Wearable devices, smartphone apps, and other mobile health technologies are perhaps some of the most promising tools for promoting diversity in the healthcare space. They are useful not only for remote data collection as part of virtual or decentralized trials, but also for general monitoring of patients with chronic disorders and for preventive medicine. Compared to frequent clinic visits, they are much less disruptive to patients' daily lives, providing a steady stream of data without interruption. As a result, potential benefits include improved patient recruitment, more diverse study populations, reduced costs, and more accurate data.
Of course, the caveat here is that many advanced digital health tools are expensive or hard to get your hands on outside of clinical trials. Just like traditional therapeutics, many may also have been tested on homogeneous populations, creating a bit of a Catch-22 situation.
Online collaboration and co-creation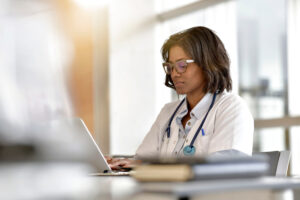 A key puzzle piece when it comes to improving diversity and inclusion in healthcare and clinical trials is getting proactive input directly from diverse groups of healthcare providers (HCPs), patients, and caregivers.
Life science teams should seek insights from a variety of stakeholders to develop customized strategies for engaging with different patient communities. Including more diverse participants will ensure that the insights gathered better reflect the real-world clinical scenario.
Patient advisors can help Pharma teams identify treatment, resource, and education gaps in specific populations and suggest targeted approaches to bridge these gaps. They can also be engaged to co-create or review patient-facing educational materials, clinical trial protocols, or direct-to-consumer marketing messages.
Digital tools such as secure online collaboration and insight-gathering platforms are useful here. Especially, having access to a large portfolio of asynchronous (over-time, anytime) collaboration tools on the same platform promotes diversity by removing time zone and language barriers. This approach also provides a layer of anonymity if desired, as names can be changed and questions can be blinded. In addition to patients, multidisciplinary groups of HCPs can be engaged, without concerns of senior or more verbose colleagues dominating the discussions. As a result, participants feel safe to share their honest thoughts without having to worry about others' opinions. Most importantly, though, this format allows anyone with internet access to participate, no matter their schedules and ability to travel.
Importance of the human aspect
Digital tools are great and will undoubtedly help improve diversity in Pharma and clinical trials. However, before using these tools to gather insights and data from patients, you must first find and recruit them. One effective approach is to work with patient advocacy groups to help identify suitable clinical trial or advisory board participants. The same holds true for HCP advisors; recognizing that most patients are managed by primary care providers or at smaller, local centers will help recruit diverse advisors and ensure that all perspectives are considered.
Of course, the human aspect is crucial not just during recruitment but during all touchpoints with patients, HCPs, cross-functional Pharma team members, and vendors. Feedback gathered from virtual advisory boards or needs assessments can be analyzed by advanced technologies, but there is no replacement for having a dedicated team of strategic and medical experts reviewing the feedback, extracting key insights, and making strategic recommendations. Likewise, in virtual/decentralized trials, it is not enough for participants to just input data using mobile apps or passively through wearables; there need to be check-ins with an actual human at regular intervals, whether through telehealth or home visits.
Many patients may be more open if their doctor or nurse is from the same minority group as them or speak their language. In the same way, building relationships with diverse HCP key opinion leaders helps Pharma disseminate customized messaging to help build trust among minority groups and get their products or support services into more hands.
‍Benefits of promoting and embracing diversity
Socioeconomic and racial disparities in healthcare are widely acknowledged. Embracing diversity in Pharma's own organizations, clinical trials, advisory boards, and outreach/educational activities will ultimately lead to improved patient satisfaction and outcomes. In combination with other factors, it could also serve to improve the company's overall image. Engaging advisors from different cultural/ethnic backgrounds, geographical regions, specialties, or levels of seniority allows consideration of new perspectives. Products are more likely to be used by minority populations if the marketing messages are tailored to them or if there is support available that matches their specific needs. Clinical trial results are more likely to be representative of the real-world outcomes when the participants come from different backgrounds. At the end of the day, the benefits are countless and the downside of embracing diversity is basically non-existent.