Oncology remains the largest disease area in the pharmaceutical business followed by diabetology, rheumatology, anti-virals, and others. Total revenues for the 10 best selling oncology medications approached 55 billions USD in 2017.
Here is the complete list of the top 10 oncology drugs with data on growth and details on their manufacturers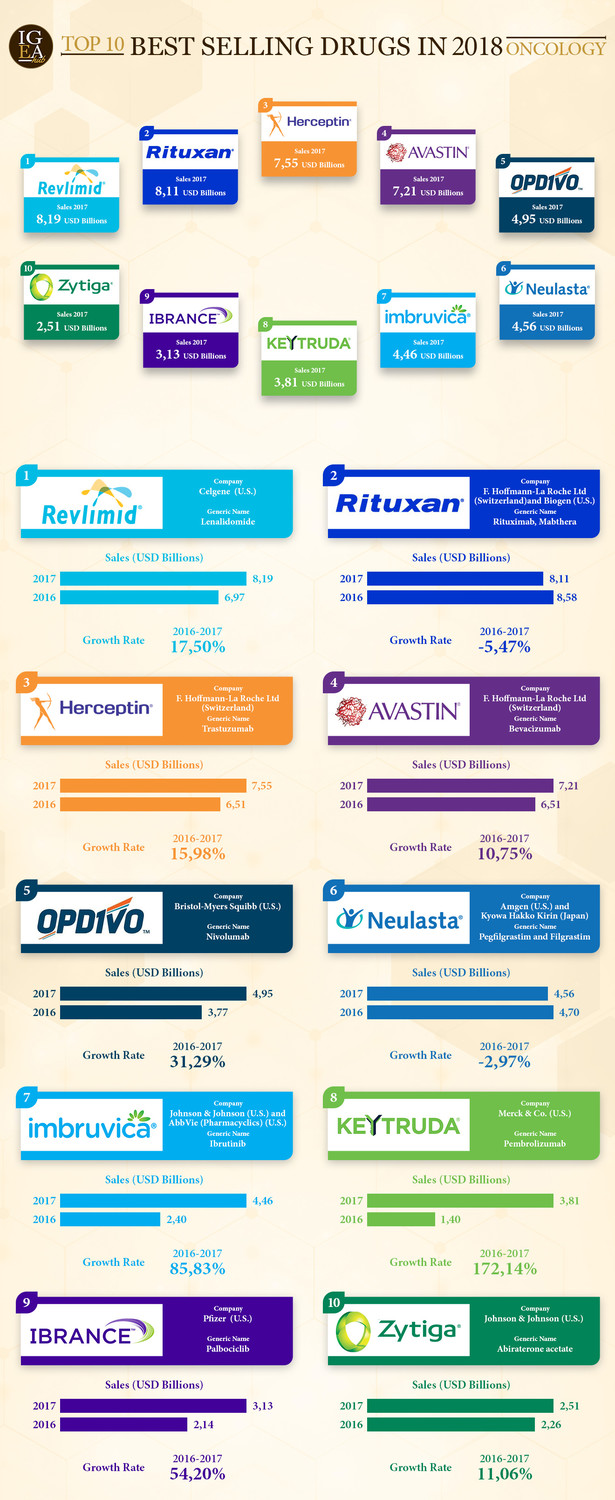 Sources: SEC filings, companies websites, and annual reports.
Luca Dezzani is a Novartis employee. All the views, analysis, and perspectives are fully independent and belongs to the author only. They do not represent the views or opinions of Novartis or any other company or organization. IgeaHub is a pharmaceutical blog created and curated by Luca Dezzani.  IgeaHub does not receive any funding or support from Novartis or any other pharmaceutical company.